MS in Business Analytics, MS in Finance Scholarships – Apply by January 30
MS in Business Analytics, MS in Finance Scholarships – Apply by January 30

Are you a full-time candidate passionate about financial services, data analysis and technology? Would you like to study for a specialized business master's in Budapest and Vienna, and start working at any time?
CEU MS in Business Analytics and MS in Finance
Scholarship and Internship Programs

Learn more from the Business MS Presentation and website
At CEU, our goal is to welcome outstanding students regardless of their financial circumstances in the full-time MS in Business Analytics and MS in Finance. Thanks to CEU's endowment and contributions by industry partners, we offer the following scholarship and internship programs: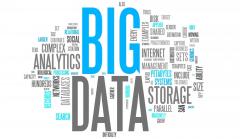 A London-based boutique investment firm will award applicants who demonstrate passion for financial services, data analysis and programming.
The scholarships cover full tuition, mentoring, and a paid research assistantship as needed. The recipients, if performing well, will be considered for an internship in the firm's Mayfair, London office.
The Selection Committee will consider skills, experience and other qualities relevant to working for the donor.

Morgan Stanley will award paid internships in its Finance, Risk, Quantitative Finance and possibly other teams in Budapest. Selected candidates may be awarded partial tuition waivers. The internships can lead to full-time job offers.
The Selection Committee will consider skills, experience and other qualities relevant to working for Morgan Stanley.

BlackRock and CEU will award scholarships to women who show passion for data analysis, programming and technology, and great potential or leadership in their professional and personal endeavors.
The scholarships cover up to 100% of tuition, and one-on-one mentoring by CEU faculty and industry partners.
Who can apply? Apply for scholarship and internship programs if you
hold a bachelor's (or higher) degree with a GPA of 3.0, or equivalent professional experience, in a quantitative field such as economics, statistics, science, computer science, mathematics or engineering  
hold a quantitative GMAT score of 45 or GRE score of 154, or can take the CEU Math Test online after applying. 
Ready to apply? Apply before Midnight CET on January 30, 2020
If required, you will be invited to take the CEU Math Test online after you have submitted your application.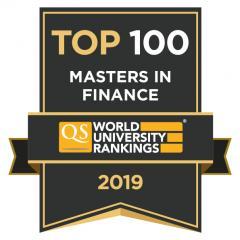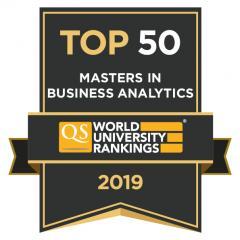 Business MS Programs Guided by Industry 
Earn a specialized U.S. Master of Science degree. Study two afternoons a week or on weekends. Learn from top international faculty and industry veterans. Upgrade your skills, learn new strategies, data tools and technologies.
Learn more about CEU's full-time/part-time business MS programs here.
Study and Work at the Same Time
Join full-time and land a job or internship anytime. In 2018, 97% of full-time students landed a job within three months of graduation.
Budapest and Vienna rank among the EU's top financial services and technology hubs, and best places for expats. Employers competing for international talent include BCG, BlackRock, Citi, Deloitte, GE, Google, IBM, JP Morgan, McKinsey, Morgan Stanley, MSCI, NN, Nokia and TCS.
Top Partner Schools on Four Continents
Go for a week or an entire semester free of tuition. Specialize further or broaden your skills, including by taking MBA courses. Partner schools include EBS (Germany), Emory (U.S.), ESSEC (France, Singapore), Hitotsubashi (Japan), IPADE (Mexico) and Shanghai Jiao Tong (China).
Any questions? Email us.
Agnes Schram
Student Recruitment Manager
Room N11/210, email