Students & Testimonials

MS in Business Analytics Class of 2019
Students: 25
Countries: 8 in Europe, the Americas and Asia
Age: 29 years on average, ranging from 22 to 48
Work experience: 5 years on average, ranging from 0 to 23
Female-to-male: 6:19
Among the world's most international universities, CEU brings together 1,435 students from 118 countries and 383 faculty from 41 countries to exchange ideas in an open and dynamic community.
Your CEU Experience Lasts a Lifetime
Our graduates are lifelong members of CEU's global alumni community. CEU has 15,576 alumni living in 146 countries and alumni chapters in 71 countries. Whether you live across town or halfway around the world, you will have many ways to meet and network. You will be entitled to a range of benefits and services, including social reunions, lectures and webinars, career and professional development, discounts on further study, library access, and much more.
Testimonials
László
Hungary
"Being an expert of data is without doubt one of the most promising career paths I can imagine. On the other hand, mastering it can be really challenging, because you need to be very up-to-date in several disciplines. This is where CEU excels: we got a carefully selected mix of materials, amazingly prepared instructors and inspiring colleagues to acquire the data-driven mindset of the future.
Sándor
Hungary
"Obtaining an American business diploma in a Central European city where you actually live was a seductive notion for me. Students and lecturers made my studies a rewarding experience. Completing the program is an exhausting but joyful and exciting adventure."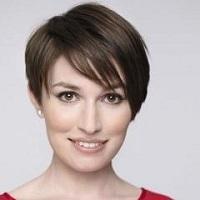 Andrea
Hungary
"Tailored to meet the requirements of a wide range of industries, this program offers a unique and challenging opportunity to understand data behind business decisions. It provides a great snapshot of how big data transforms the way business is conducted today, and demonstrates the latest concepts and state-of-the art tools to get into the forefront of big data-based data analytics. The courses strongly encourage collaborative work among classmates from various firms and government organizations, which results in broader knowledge sharing as well as excellent networking opportunities. The program also offers a chance to learn from and interact with distinguished researchers and business professionals from all over the globe."